Jambo!
(That means Hello in Swahili!)
In six short months we will be on our way... to the other side of the world.
Tanzania
. Wow. I've never been to the other side of the world... or even the other side of this country. But we are going... and the excitement is building day by day!
Way back in September it seemed like this trip was forever away, but the months have fallen away and we are down to six months, which will likely fly by. Especially when there are lists of things to do before you go. Our passports are in process (I cannot believe I am going to have a passport!)... but there are shots to schedule, Visas to apply for, nevermind packing... and adjusting to the idea of no hairdryer! And although our travel bags have not yet arrived, my mom was kind enough to share one of hers... and I plunked some of our Christmas gifts in. Like flashlights, TSA locks and money belts. For a not-so-organized girl like me, it is good to have a place to stash stuff as we think of it. I added animal check-lists yesterday!
But hitting the six month mark brings up some serious things to think about, too... like practicing keeping our hands away from our face and out of our mouths...
and taking showers with our eyes and mouths totally closed. My kids think goggles will work, and after trying to shower with my eyes closed I am leaning towards trying it!
I have pulled out the travel guide... and have been reading some interesting fashion tips...
like, don't bring dark blue or black clothes because that might attract tsetse flies (okay, no blue jeans!) and the roads are bumpy, so women should wear brassieres (ummm, was there even a question about that?) and... at the tented camps there is electricity while the generators are running, but while the current is usually adequate to run an electric razor, it will not support a hairdryer. Maybe a curling iron?
I'm okay. I'll make it.
But I might be wearing a hat in every picture!
We are thinking about batteries and camera cards and seeing animals in the wild. We are also thinking about what we can bring to share, like legos and origami paper... but that is a story for a different day.
Six months. The trip of a lifetime. Pinch me...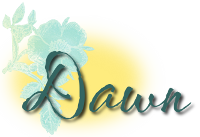 Want to hear the story from the beginning?
Africa, part 1
Africa, part 2
Africa, part 3
Africa, part 4
Africa, part 5