I'm just sitting down in the living room and the afternoon sun is flittering its way across the floor. My second favorite time of day... the first being the morning when the sun flitters in from the
other
direction! Anyway, I have an hour before Eric walks in the door, and while that might be enough time for
virtual coffee
, I know that we couldn't have real coffee in any less than two hours! In 2011 I have become quite fond of two hour lunches with friends. I'm not sure I mentioned that I met
Dawn from the Goodlife
over New Years. My husband thought I was crazy, but he just sighed and gave in... because even he knows that when someone is in Florida all the way from Colorado you have to seize the moment!! And he might admit that he had as good a time as I did with Dawn & her husband! And my other two hour lunch? This past Friday with two local friends...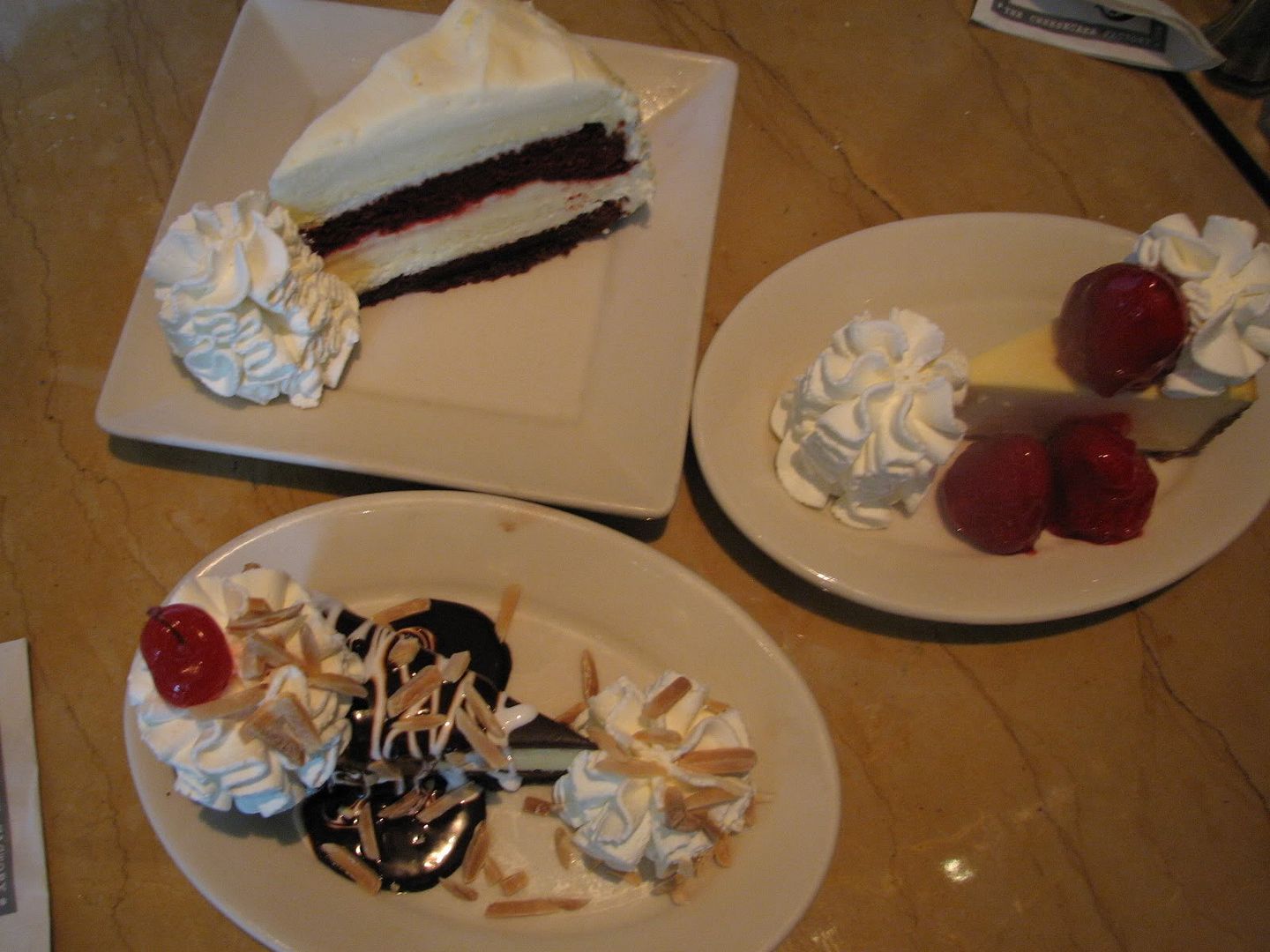 There was cheesecake and good news... prayers are chipping away at ugly numbers and my friend's tumor markers are slipping down, down, down.
Oh the power of prayer!!!
Thank you... for adding yours to mine and thousands of others.
I needed that nice lunch last Friday... it kept me from thinking too much about the awful message Blogger sent me! I guess i have reached my photo storage limit. EEK! I didn't know that Blogger stores your blog photos in an online picasa album. I didn't know that I was even near 100% of my storage. And I sure as heck didn't know what to do next! But after some research and tyring to figure out if I should move my blog(and how?!),
Erin's
advice seemed the easiest. Just buy some more storage. So I might... but for now I am trying to use photobucket... even though I know I will eventually run out of storage there, too!
So if you were really sitting here in the sunlight with me, I would probably show you this picture...
Our church. It is coming right along and it is hard to believe that in September it was just a pile of dirt. The church part is actually small... it is the learning center that is so big and amazing!! I just know that this building will be a blessing to so many... from the little babies that will stretch out in the cribs, to the people that will worship and sing praises to the King!
I've been hearing about all kinds of warm-ish temperatures up north (relative, I know!)... so I hope you won't mind me telling you I dipped my toes in the gulf on Sunday. My whole family gathered for a beautiful brunch just before my parents headed off on their latest adventure- Costa Rica. The sand and surf was just calling to me from the window and I couldn't leave without at least walking in the sand. If I hadn't been in my church clothes I might have plopped myself right on down! The sad part of the walk on the beach?
Yes... this is a single family home. It actually makes my stomach turn. I can't look at it without thinking about how many people could be helped with that kind of money. In my wildest dreams, I would love a little bungalow on the beach and be able to step out into the sand at any moment. And a little luxury is nice!! But this? It is too much...
Well the clock is ticking and I can hear rumbling stomachs from the other room.
I guess I need to figure out dinner... we had tacos last night or I would be making
this
!!!
Visit Amy at
Lucky Number Thirteen
for coffee! There is always a smile there!